Meet the Author
September 25, 2023
6:30 pm
J. A. Jance | Blessing of the Lost Girls
@ Franklin Event Center – 4801 Franklin Avenue Room 148
New York Times bestselling author J. A. Jance returns to her Southwestern roots and unites popular characters from her Joanna Brady Mysteries and Walker Family thrillers in a gripping mystery centered on a serial killer who targets notoriously overlooked victims: young Indigenous women.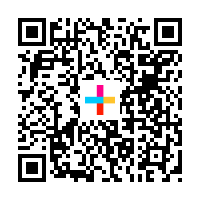 Use this link or QR code for free tickets.  Seating is first come, first served.
After being expelled weeks before graduation for showing up at high school drunk, Rosa Rios left her home on the San Carlos reservation. For the next three and a half years, she worked hard to turn her life around. She was stone-cold sober the night she went missing from the Buckeroo Bar and Grill in Tucson, where she had agreed to have a drink—strictly soda—with two friends from back home during Tucson's Rodeo Weekend. The next day, her mother called the police to report Rosa missing. Two days later, charred human remains were found on a ranch in nearby Cochise County. Three years later, Dan Pardee, a field officer for the newly formed federal Missing and Murdered Indigenous People Task Force—MIP for short—got the call saying that, thanks to recently submitted dental records, Rosa's remains had finally been identified. She becomes another one of Dan's "lost girls," and he's determined to find her killer.
In Blessing of the Lost Girls: A Brady and Walker Novel (William Morrow: On sale: September 19, 2023), J. A. Jance combines characters from two of her bestselling series to track down a killer who preys on victims that are often neglected by local police—young Indigenous women. For Dan Pardee, a former Border Patrol Shadow Wolf, these cases are personal. His wife, Lani, the adopted daughter of Brandon and Diana Walker, is Native American. Half Anglo, he's the son a murdered Apache woman. Since Rosa's remains were found in Cochise County, Dan's investigation brings him into Sheriff Joanna Brady's territory and introduces him to an unexpected ally: her daughter. Jennifer Brady is a college senior majoring in criminal justice. Together Dan and Jenny uncover other possible victims—as well as one young woman who survived a brutal attack. Dan and Jenny soon realize that they're dealing with a serial killer who follows the rodeo circuit in search of potential victims.
While following the investigation and piecing together fascinating fragments of evidence, readers are introduced to an enigmatic RV nomad calling himself Charles Milton. On the surface, Charlie seems like a typical middle-aged snowbird. He's single—perhaps divorced, though he never mentions having kids or grandkids—and polite enough, but mostly keeps to himself. Other than wearing a Stetson, Charlie doesn't act like a cowboy, but he sure loves rodeos, following them from city to city and region to region. But his ultimate pleasure in life is attacking young women and strangling them until the light goes out of their eyes.
It turns out that Covid was as bad for serial killers as it was for everyone else. 2019 was Charlie's last good year—he remembers the "soda girl," that pretty little Apache named Rosa who had fought him till her dying breath. Now he's back in Tucson, in time for Rodeo Weekend, and on the hunt for his next victim. Will Dan and Jenny be able to identify and track down "Charlie" before he kills again?
Calling on her years of teaching on the Tohono O'odham, Jance interweaves Native American stories and legends into a tension-packed, hard-hitting mystery. Blessing of the Lost Girls affirms J. A. Jance's gift for crafting gripping, atmospheric thrillers rooted in real-life issues and driven by memorable characters.
On sale: September 19, 2023   PRE-ORDER!
About the Author
J. A. Jance is the New York Times and USA Today bestselling author of more than 60 works of contemporary mystery across the J. P. Beaumont series, the Joanna Brady series, and the Ali Reynolds series, as well as six interrelated thrillers about the Walker Family and one volume of poetry. Born in South Dakota and brought up in Bisbee, Arizona, she lives in the Seattle area with her husband, Bill, and their two long-haired dachshunds, Mary and Jojo.
Photo Credit: Mary Ann Halpin
 Co-hosted by